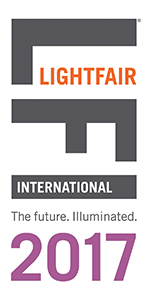 Altman Lighting to introduce innovative architectural solutions at LIGHTFAIR 2017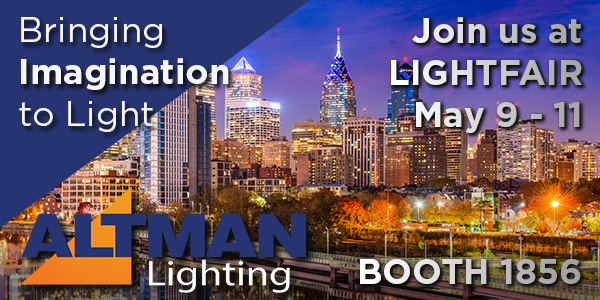 As the world's largest architectural and commercial lighting trade show, LIGHTFAIR International annually provides a global stage for the introduction of technology innovation. With the 2017 exhibition opening on May 9th at the Philadelphia Convention Center, Altman Lighting will be on hand to feature three new additions to its line of powerful and energy-efficient lighting solutions. Found in Booth 1856, Altman Lighting will proudly introduce the Chalice 70W LED Recessed and Pendant house lights, as well as the new Gallery Series 50W LED Wall Wash luminaire.
"When looking at the recent technology investments made by Altman Lighting, we have a substantial portion of our resources dedicated to the architectural lighting market," said Julie Smith, Altman Lighting General Manager. "We understand the necessity to combine aesthetics with exceptional lighting performance when creating the technology desirable for architects and designers, and we are excited to be unveiling our latest solutions at LIGHTFAIR International which demonstrate this understanding."
As the newest addition to the Chalice family of LED house lights, the Chalice 70W Recessed and Pendant down light is designed to meet the demands of theaters, churches and public venues around the world. With over 7,000 lumens of output, the Chalice 70W alleviates the maintenance challenges associated with difficult-to-access locations, and have been designed as a Mains Dimmable or DMX controlled luminaire available in two different control types. Utilizing a homogenized, non-pixelated and non-granulated single point source design which replicates a traditional light source, a variety of reflector options are also available for ceiling heights from 10 to 50 feet.  Plus, the extremely smooth dimming of the Chalice 70W LED reproduces the comfortable feel of traditional incandescent sources at a fraction of the power consumption.
Adding to the already versatile Gallery LED Series, the new Gallery Wall Wash provides a truly asymmetrical wall wash for maximum illumination. Producing 4000 lumens of output at under 50 watts of power consumption, Gallery Wall Wash luminaires utilize a 92+ CRI engine with a variety of dimming options that includes local on board dimming, Mains Dimming, DMX/RDM, 0-10VDC and DALI. A variety of mounting options are also available making the Gallery LED Series one of the most versatile solutions for museums, art galleries, hotels, restaurants, and any commercial design where aesthetic and performance expectations are high.
To see all the Altman Lighting architectural and commercial lighting solutions at LIGHTFAIR International, visit Booth 1856 inside the Philadelphia Convention Center on May 9-11, 2017. For complete information on LIGHTFAIR International, visit www.lightfair.com.