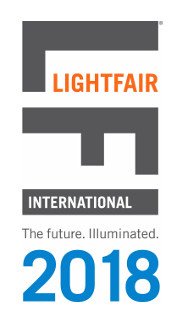 Ready to demonstrate innovative architectural solutions at LIGHTFAIR 2018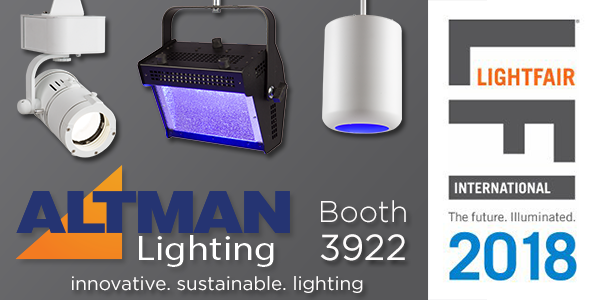 Upon the opening of the world's largest architectural and commercial lighting trade show, we will be at LIGHTFAIR 2018 in Booth 3922 inside McCormick Place on May 8-10, 2018. In preparation for a showcase of our innovative architectural and commercial lighting solutions, we will be highlighting the power and performance capabilities of the Gallery LED series, Chalice LED downlights, and the popular Spectra Cyc wall wash family of LED luminaires.
"With so many talented architectural and commercial lighting professionals all gathered at one time, LIGHTFAIR is a significant opportunity for us demonstrate the innovation behind our lighting solutions," said Nick Champion, Altman Lighting Vice President of North American Sales. "It is amazing to see how the technology behind the industry has grown over the last several years, and we are excited to showcase our cutting-edge LED luminaires to the architectural and commercial lighting design community."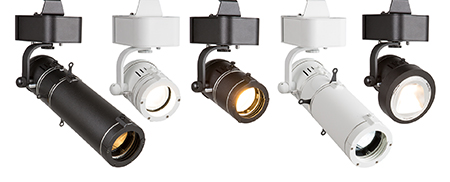 Designed for museum, art gallery, hotel, restaurant and retail lighting, the Gallery LED Series offers a 92+ CRI and dimming options that include Mains Dimming, DMX, 0-10VDC and DALI.  With variety of color temperatures, this scalable family produces 4000 lumens of white light output and can be used to build your solutions through profile, beam wash, wall wash and flood options.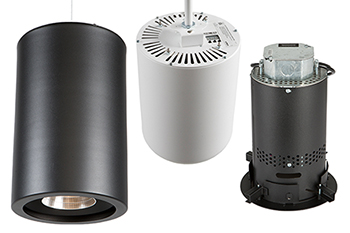 The Chalice LED Series is the most diverse range of downlights available with mounting options that include pendant, recessed, aircraft cable, wall and yoke mount; and dimming choices ranging from Mains Dimming to DMX. Also available with a wide variety of LED color or white light options, plus numerous lens or reflector choices, the Chalice LED Series is the most versatile and easy to integrate downlight solution available today.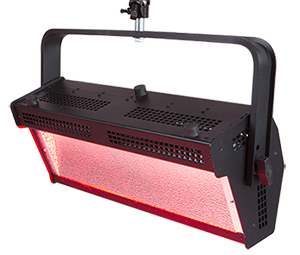 The popular Spectra Cyc cyclorama/wall wash luminaire family utilizes a diverse line of LED choices including RGBA, RGBW, 3000K, 5600K, and tunable white versions, to blend beautiful, rich colors via a patented LED blending lens. The on-board power supply allows for direct power & data input which can be daisy chained thru 10 units. Available in Cyc 50, 100, 200, and 400 models, individual units can be linked side-by-side for greater saturation and are complete with library of pre-programmed single colors and various color mixes.
To see all the Altman Lighting architectural and commercial lighting solutions at LIGHTFAIR International, visit Booth 3922 inside McCormick Place on May 8-10, 2018. For complete information on LIGHTFAIR International, visit www.lightfair.com.