Altman LEGO Challenge – How to Play at USITT 2018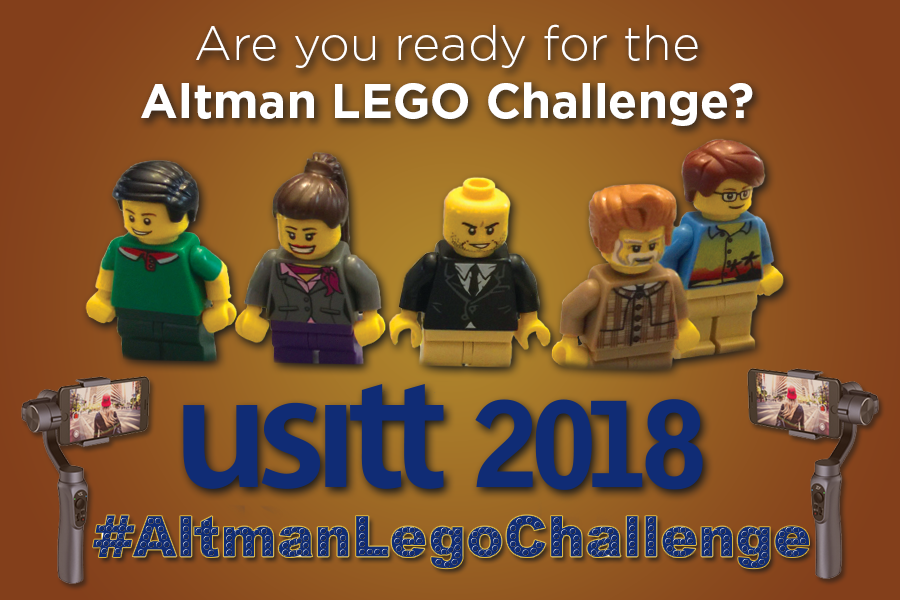 If you're ready to take on the #AltmanLEGOChallenge at #USITT2018, then let's get started. Here's how to play..
1. Visit Altman Lighting in Booth 525 at USITT 2018 and find the LEGO trade show booth display created by VP of North American Sales Nick Champion.
2. Get your USITT name badge scanned by an Altman Lighting representative, then study the LEGO display to decipher how many individual LEGO pieces were used to create the display.
3. Log-on to Facebook or Twitter and visit the corresponding Altman Lighting social media page (links provided to the left) on the corresponding site and post your official guess on the Altman social media page as to how many LEGO pieces are in the display.
NOTE: Please use the hashtags #AltmanLEGOChallenge and #USITT2018 along with your official guess so that we can easily see it and log the entries.
4. On Saturday, March 17th, at 1:30 pm, come back to the Altman Lighting booth at USITT, and the the two entrants who have come closest to the actual number of LEGO pieces used in the display, without going over, will each win the prize of a Smooth Q handheld 3-axis mobile phone gimbal stabilizer.
NOTE: If more than two entrants correctly guess, or come closest to guessing, the correct number, each name will then be placed in a random drawing with the two winners selected by random draw. You may vote once on each of the Altman Lighting social media pages (Facebook and Twitter) so you can you actually enter two possible answers by visiting both pages. If you vote twice on the same Altman Lighting social media page, we will only accept your first guess. If you correctly guess the closest number with both guesses, then the second prize will be awarded to the entrant with the next closest guess. If more than one entrant is the second closest, then the tie break random draw system will also apply with only one winner drawn. All decisions made by Altman Lighting for this contest will be final. Contest participation is completely voluntary and by participating, entrants acknowledge that the promotion is in no way sponsored, endorsed, administered by, or associated with Facebook, Twitter or Smooth Q. Employees, families of employees, etc. of Altman Lighting Co., Inc., Altman Rentals, Inc. and all subsidiaries are ineligible to participate in the contest.
Good luck and we'll see you at USITT in Booth 525.