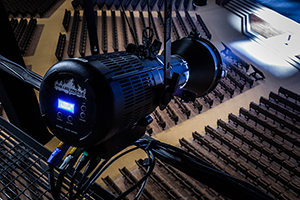 Creating Beautifully Pure Light at Christ Place Church
Georgia-based AVL integration specialists at PRODUCTION/co install 50 PHX LED profile luminaires as part of a complete audio, video and lighting design in a new 2000-seat sanctuary
Led by Pastor Jeff Crook, Christ Place Church in Flowery Branch, Georgia, has been serving the community since 1955 by providing a safe place for everyone to come together in worship. Through a philosophy that they are stronger as one, the church recently finished construction on their new sanctuary designed to use the latest in technology to reach a growing congregation. Requiring a theatrical lighting design that could create the ideal worship environment and front light for their high-definition video capabilities, the church worked with the AVL integration specialists PRODUCTION/co who designed a new lighting system using PHX 250W LED profile luminaires from Altman Lighting.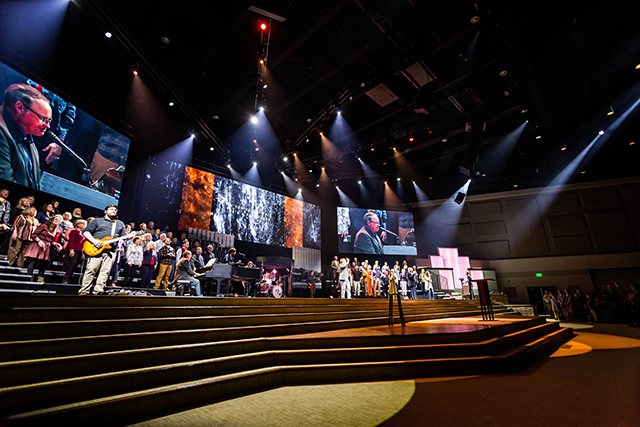 "We've worked with the church on everything from student camps to smaller jobs, so when they began with the construction of their new sanctuary, we were brought on board to oversee the complete audio, video and lighting integration," began Dustin Whitt, PRODUCTION/co. "We had seen the PHX LED in a fixture demo and were impressed with both its output and quality of light across the beam field, plus it has an attractive price-point as well."
"We had reviewed a lot of the competing products, and while we found that some weren't really reliable enough, we also didn't like the white's created by others," added Cason Cleveland, PRODUCTION/co. "When we saw the PHX LED profile luminaires, they gave us the ideal output, consistency and performance."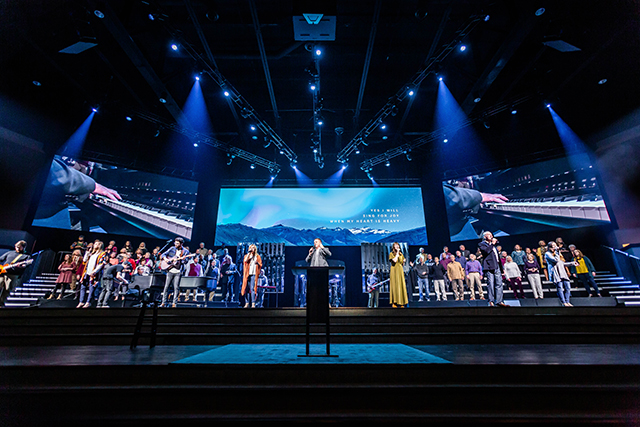 Engineered with a number of innovative features, the award-winning PHX LED profile from Altman Lighting was designed for any environment desiring superior output and energy-efficient performance. With lens options ranging from 5-50 degrees, a 360-degree rotating barrel, and a die-cast aluminum fabrication, the PHX profile series is available in a diverse line of LED choices including RGBA, RGBW, 3000K, 5600K, and tunable white.
"The stage itself measures between 42 and 56 feet from upstage to downstage, and is approximately 90-feet wide," continued Whitt. "There are then three catwalks in the front of house with throw distances between 60-80 feet, so we used 50 PHX 250W LED profile 5600K ellipsoidals with an assortment of lenses ranging from 10-19 degrees."
With the lighting system now in place, the church could begin creating their new worship design. As part of a complete audio, video and lighting installation, the performance capabilities of the PHX LED to provide a pure key light would now be put to the test.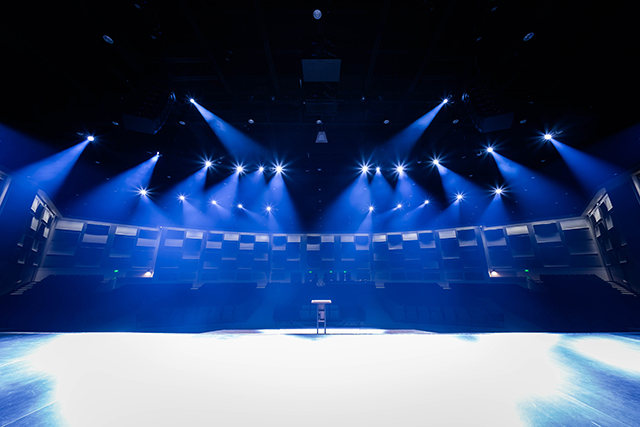 "The church has some pretty high-quality video equipment with a lot of IMAG and about 80-feet of HD LED video walls in the in the room, split between three different screens," explained lighting designer Ben Brown, PRODUCTION/co. "In their old sanctuary, they had challenges associated with their front light, so we knew the ability to provide a good, even front wash would be important for the fixtures chosen. At the end of the day, when you are doing IMAG, consistent lighting is very crucial, and I think the church was blown away by the performance of the PHX LED."
As services have begun in the new 2000-seat sanctuary, the congregation at Christ Place Church is experiencing a heightened worship environment. By utilizing the latest in entertainment technology to develop a deeper connection with parishioners, the team behind the scenes is excited about the transformation which has taken place.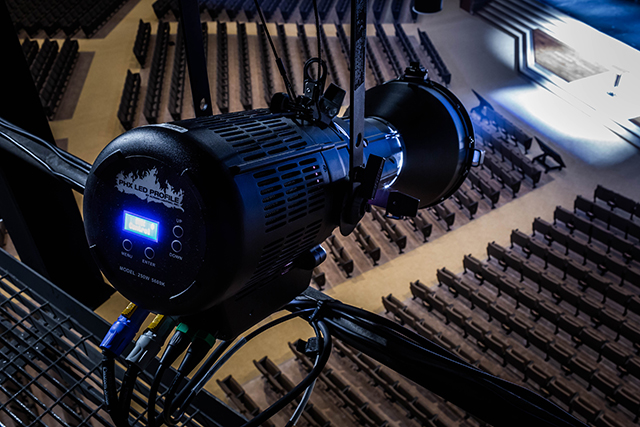 "For me personally, I really love the edge-blending of the PHX LED profile which simply outperforms others on the market," added Brown. "This matters a lot when you are trying to get a clean field across the entire stage, and the lights are 60 to 80 feet away. They are putting out a beautiful beam field, and everyone is really impressed with their overall brightness and performance."
"The visibility and lighting dynamics of the stage are light years ahead of what we had before," concluded Robert Boley, Technical Director, Christ Place Church. "Having an even, front wash helps our camera volunteers to only worry about getting the correct shots, and not about having to refocus or change iris. In the end, our camera shots look cleaner, and the light provided by the PHX LED profile luminaires adds a much-needed depth to the entire stage.