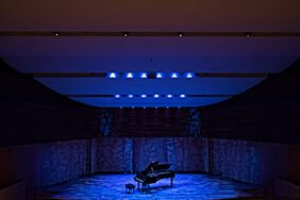 Accentuating Sound with Light at the Musical Instrument Museum
Clearwing Systems works with Schuler Shook and installs a colorful and silent LED lighting design using fanless PHX 150W LED profile luminaires
Displaying more than 6,800 instruments from around the world, the Musical Instrument Museum (MIM) in Phoenix, Arizona, allows their guests to not only see and hear the instruments, but also allows them to observe the music being played in its original context. Hosting a number of historic and educational performances inside the intimate MIM Theater, the technical production behind each event must be able to accentuate the experience of the sound. With a state-of-the-art audio and projection system already in place, the theater worked with Theatre Consultants and Lighting Designers Schuler Shook and Clearwing Systems who installed a silent yet powerful LED lighting design using PHX 150W profile luminaires from Altman Lighting.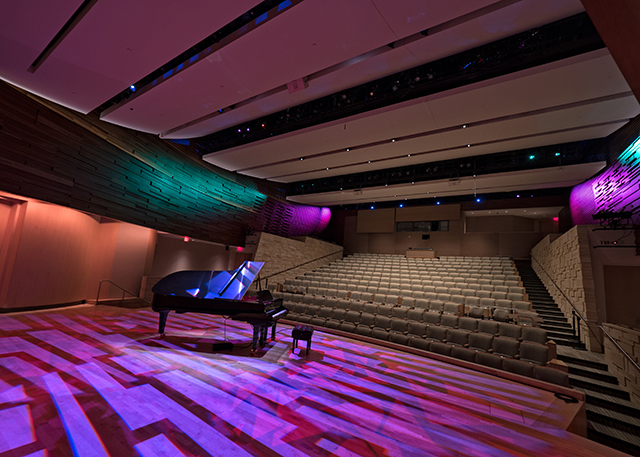 "We have had the opportunity to work with the MIM on a few previous projects and this time we were brought on board to complete an LED lighting and dimming retrofit for their 300-seat Music Theater," began Ken Gardner, Clearwing Systems. "What drove their decision to complete the renovation was the better efficiency of LED lighting, plus the ability to quickly change color in the lighting rig. Needing to constantly change gel in their old lighting fixtures was beginning to get costly and was limiting them creatively. Now with the PHX 150W LED luminaires, they can quickly change the entire scene with just the touch of a button, and they are very pleased."
As one of the only convection-cooled LED profile fixtures available today, the PHX 150W LED profile is ideal for venues desiring superior, energy-efficient lighting in an acoustically sensitive environment. With a standard fixed beam, zoom ranges from 15-35 or 30-55 degrees, a 360-degree rotating barrel, and a die-cast aluminum frame, the PHX 150W LED profile is also available in a diverse line of LED choices including RGBA, RGBW, 3000K, 5600K, and tunable white versions.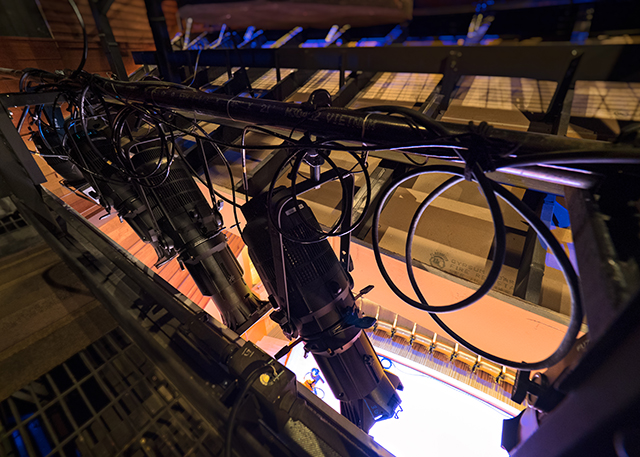 "The Musical Instrument Museum is dedicated to bringing in all sorts of artists from all over the world and exploring the differences in music through both live performances and guest lecturers," continued Gardner. "Due of the intimacy of the Music Theater, they also needed a fanless LED fixture with an RGBA version to give them a 'warm' amber look for the artists on stage. We instantly thought of the PHX 150W luminaires because we have relied on Altman Lighting solutions for a number of projects, and they make quality fixtures."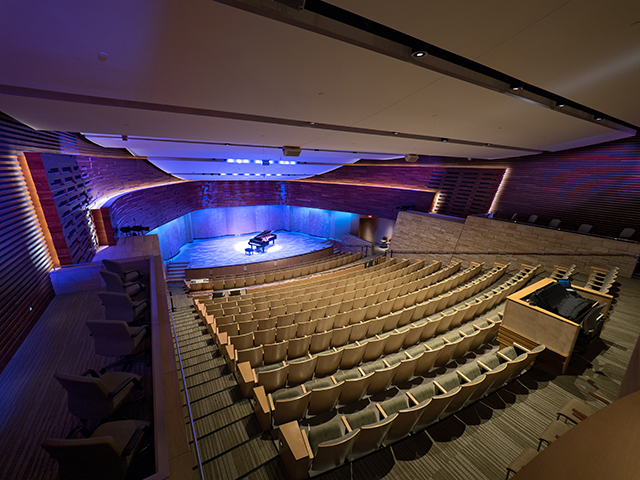 With the previous lighting design operating on SineWave dimmer racks, the team at Clearwing Systems also needed to install a rack capable of powering a hybrid fixture layout. Now ready for the completely updated lighting system to spring to life, the museum was eager to experience the stunning acoustics of the MIM Music Theater accentuated by their colorful yet silent lighting rig.
"The PHX 150W LED profile is a great fixture for a space where music and sound are the emphasis of the event," concluded Gardner. "Once the installation was complete, they were blown away with the ability to create virtually any color of the rainbow using a fanless LED solution. This has been a tremendous advantage for them, and they are thrilled to have the PHX LED luminaires in their new lighting design."