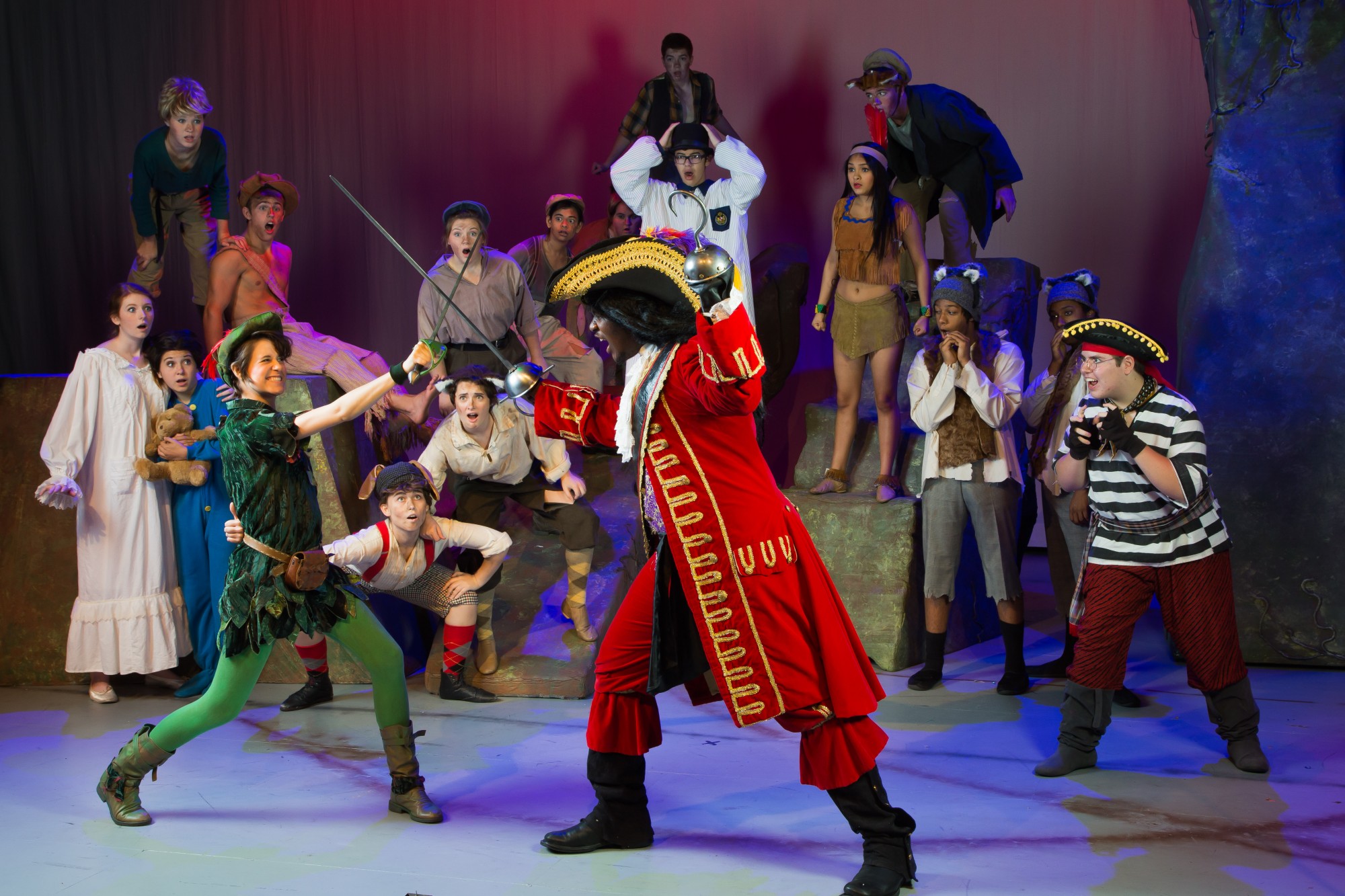 Betty Greenberg Theatre
Altman Lighting is very proud to have recently provided a total of 17 RGBA Altman PHX LED Profile fixtures to the Beaumont Community Players at their home in the Betty Greenberg Theatre for Performing Arts in Beaumont, TX. The PHX was recently used on a production of "Peter Pan" and was met with great excitement by the theatre staff.
"After using the PHX on the first production after their arrival, Peter Pan was a great success and a colorful show, which I could not have done before," explains Jerry McMillan, Technical Director for the venue. "I quickly put aside my fear of Low powered LED's with high powered color. The range of color is fabulous, the shuttering and the overall design of the instrument makes the fact clear, it's a real life ellipsoidal! The fear of low light output and color bleed around the edges is gone. It is an answer to prayers, to have a great fixture that can do almost anything a traditional instrument can do and a wide spectrum of usable color."
"We invested in 17 fixtures and I want more! We are a small budget theatre, in a small market, and the PHX make us look like a big time theatre!"
Winner of the PLASA 2013 member's choice award for best equipment, Altman Lighting's PHX LED Profile is a 250w LED sourced fixture designed for long throw theatrical, architectural, house of worship and film/TV applications.
The PHX LED Profile is available in 3000K white, RGBA, RGBW and 5600K white array options for maximum design flexibility. At only 250w this energy efficient fixture is designed to replace your standard 750w incandescent source seamlessly with no bench focusing required.
PHX LED is available in various lens options including 5°, 10°, 19°, 26°, 36° and 50° with your choice of a 19°, 26°, 36° or 50° lens barrel included with the fixture standard along with c-clamp, safety cable and color frame at no additional cost.
Like its incandescent counterpart the Altman PHX LED Profile features locking shutters, a fully enclosed accessory holder and a 360° rotating barrel for those difficult to achieve focus angles.
PHX LED offers both powerCON in/out feed thru as well as DMX in/out. The fixture further uses an autosensing 100-240v 50/60 Hz power supply suitable for global use and features bidirectional RDM communication.