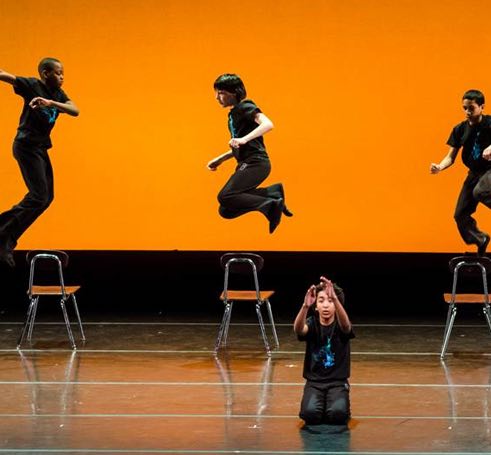 Boston Ballet
The Altman Lighting Spectra Cyc fixture was recently chosen to light performances by the Boston Ballet.
The shows used the popular Spectra Cyc 200w RGBA units to light their cyc with the flat, even and intense coverage that only Spectra Cyc can provide.
John Cuff, Lighting Director Boston Ballet had this to offer about his Spectra Cyc experience, "I was very impressed with the coverage and intensity of the units.  At the last minute we needed to swap out an end to end set of T-3 1k units, which did not cover smoothly at the tight throw distance needed.  The Altman Spectra Cycs not only ran off 1 – 20 amp circuit, but provided an even, clean and consistent color and output on our 40×30 drop.  The range of color and smooth dimming curve was the perfect fit.  Although we have incorporated many LED units into our shows, this one is at the top of my list moving forward."
The fixtures were provided by Altman Lighting dealer Advanced Lighting & Production Services (ALPS) who offer the Spectra Cyc 200 RGBA as part of their rental stock. Rui Alves, ALPS Rental Manager adds "Since we added the Spectra Cyc 200 to our rental inventory, our clients have raved about them and now list them at the top of their rental orders. Because of the demand, we have had to double our inventory and look to add more units again."
The Altman Spectra Cyc is available as a 50w, 100w or 200w convection cooled RGBA, RGBW, 3000k white or 3000k-6000k variable temperature white asymmetrical wall wash source. To arrange your demo today please email us at demos@altmanlighting.com.