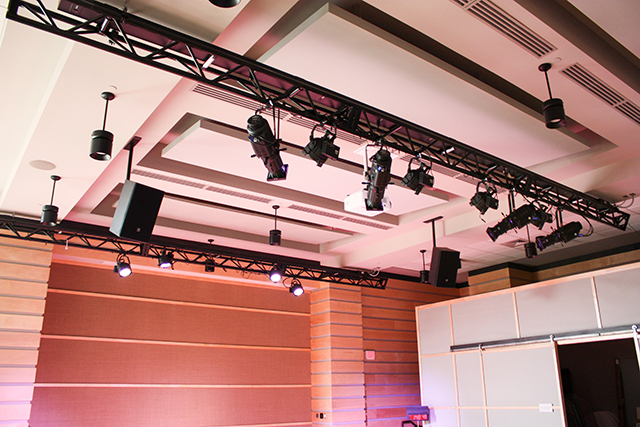 Creating Studio Silence at Vermont Public Radio
Dark Star Lighting and Production General Manager Wolf Wallace leads the design and installation of a silent LED lighting rig for the new broadcast studio at Vermont Public Radio
Originally founded in 1975, Vermont Public Radio is a statewide news and information resource that has become a trusted voice for those throughout the region. Broadcasting through six radio stations and online, VPR recently underwent a studio renovation to produce both streaming web broadcasts and live performances. Needing a lighting design that could operate within their strict ambient noise guidelines, VPR called upon the services of Dark Star Lighting and Production who provided a complete LED solution with Altman Lighting PHX 150W Profile and Spectra Star Par luminaires.
"This was a new studio space for both live performances and web streams, so they needed a new lighting system, but they were very sensitive about the sound levels in the studio environment," began Wolf Wallace, General Manager, Dark Star Lighting and Production. "After they brought in an acoustic company to ensure the room was as purely contained for sound as possible, we knew we needed quiet LED luminaires in the lighting design for sound minimalization. Needing a fanless profile and wash option, I spoke with Altman Lighting about the PHX 150W and Spectra Star Par LED luminaires, and they are working great in the new studio."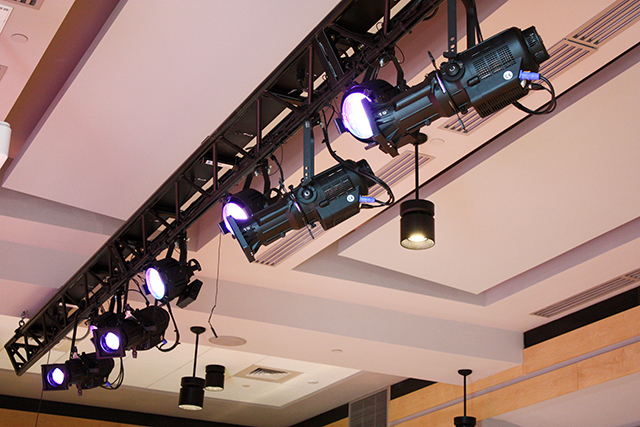 As one of the only convection-cooled LED profile fixtures available today, the PHX 150W LED profile is ideal for theatres, studios and performance arts venues desiring superior, energy-efficient lighting in an acoustically sensitive environment. With a standard fixed beam, zoom ranges from 15-35 or 30-55 degrees, a 360-degree rotating barrel, and a die-cast aluminum frame, the PHX 150W LED profile is also available in a diverse line of LED choices including RGBA, RGBW, 3000K, 5600K, and tunable white versions.
Wallace continued, "I had worked with Spectra Star Par fixtures before, but I had never seen the PHX 150W LED luminaire. Knowing the quality of the Altman Lighting products, the PHX 150W gave me the silent performance that we desperately needed, and we ended up placing them all across the front truss for our spot fixtures, using the 19-degree lens for the ideal beam spread."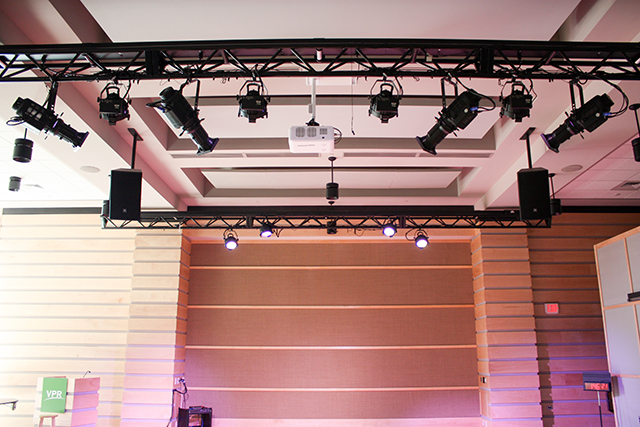 Designed for both theatrical and architectural applications, the Spectra Star Par is a 100W luminaire utilizing high-efficiency LED emitters, complete with a library of pre-programmed single colors and various color mixes. It's onboard power supply allows for direct power and data connections which are compatible with both DMX and RDM protocols, and the luminaire is available in a pipe-mount or Smart Track™ configuration.
"With the Spectra Star Par luminaires, we installed them across both the front and downstage truss for our primary wash fixtures," added Wallace. "Once they were in place, we did a rough focus for the studio technicians and since the Spectra Star Par fixtures cover the space so well, I really doubt they'll ever need to touch the lights again."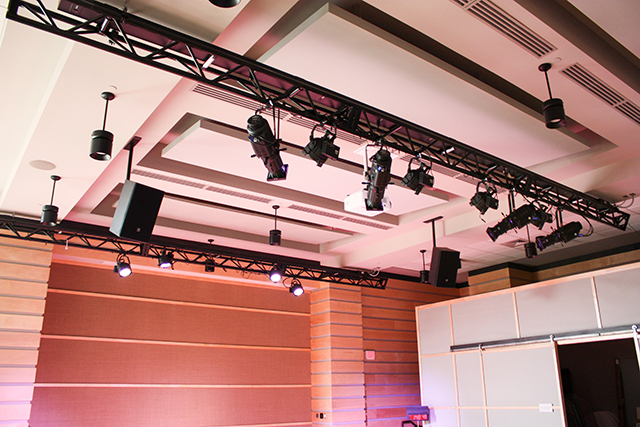 Now that the LED lighting design was in place, it was time to start the broadcasts. Remembering back to the original design specification for a silent operation, Wallace was eager to show the studio owners how creative the Altman Lighting PHX 150W and the Spectra Star Par luminaires would allow them to be.
"When we completed the design, the client was extremely happy because there was absolutely no ambient lighting noise," concluded Wallace. "As we ran though the controls, they were amazed at how consistent all the fixtures were across the color spectrum and how easy it was to create the looks needed. Seeing how the final design came together, everyone was eager to begin the studio productions, and they were very excited that the Altman Lighting LED fixtures had given them the silence in which to create."
For more information on the PHX 150W LED profile, click here.
For more information on the Spectra Star Par, click here.