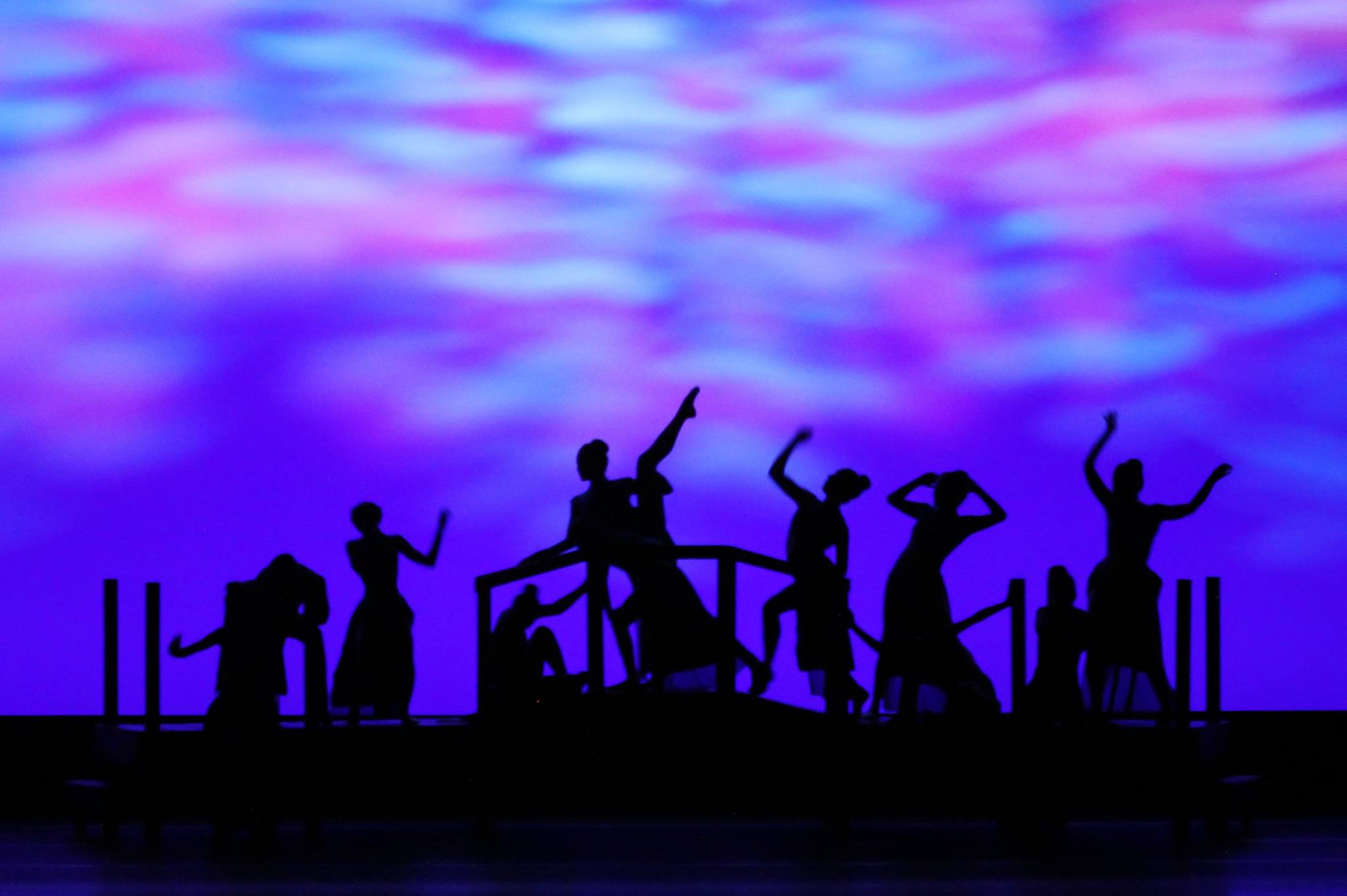 Lied Center
Altman Lighting is proud to have recently provided Spectra Cyc 400 fixtures to the Lied Center for Performing Arts at the University of Lincoln, Nebraska.
A total of sixteen (16) RGBA Spectra Cyc 400 fixtures were chosen by John Himmelberger, the facility's Stage Lighting Production Specialist and provided by Gopher Stage Lighting (pictured left, "No Fear of Heights." Lighting Designer, John Himmelberger. Photo: S&J Photography)
"We are extremely pleased with the cyc lights. In fact, we have not plugged in a tungsten cyc light since last fall, when we got the Spectra cycs" offered Mr. Himmelberger. "We do a lot of touring shows here, often using house gear to hang a plot sent by the travelling company. When we receive a plot with conventional cyc lights on it, I have been suggesting using the Spectra cycs instead. So far, no one has refused, and no one has been disappointed. I'm particularly impressed by how bright they are. I sometimes have performance levels with them in the single digits."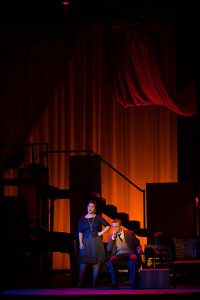 The Altman Spectra Cyc 400 is a cyclorama wall wash luminaire available in RGBA, RGBW, warm white, cool white, variable white and custom LED arrays options. Designed for theatrical and architectural applications, the Spectra Cyc 400 blends colors via a patented LED blended lens which reduces pixilation from direct view. The on board power supply allows for direct power & data input which can be daisy chained and the fixture features an on board in rush current limiter as standard. Designed for use on 12-16 foot centers maximum and a height of 46'+, individual units can be linked side by side for greater saturation of light. The Spectra Cyc 400 is compatible with bo
th DMX and RDM protocols, and comes complete with a library of preprogrammed single colors to various color mixes. Units are made for floor or hanging applications.
To arrange a demonstration of the Spectra Cyc 400 please email demos@altmanlighting.com. Visit the Spectra Cyc 400 product page for specifications and other detailed information.