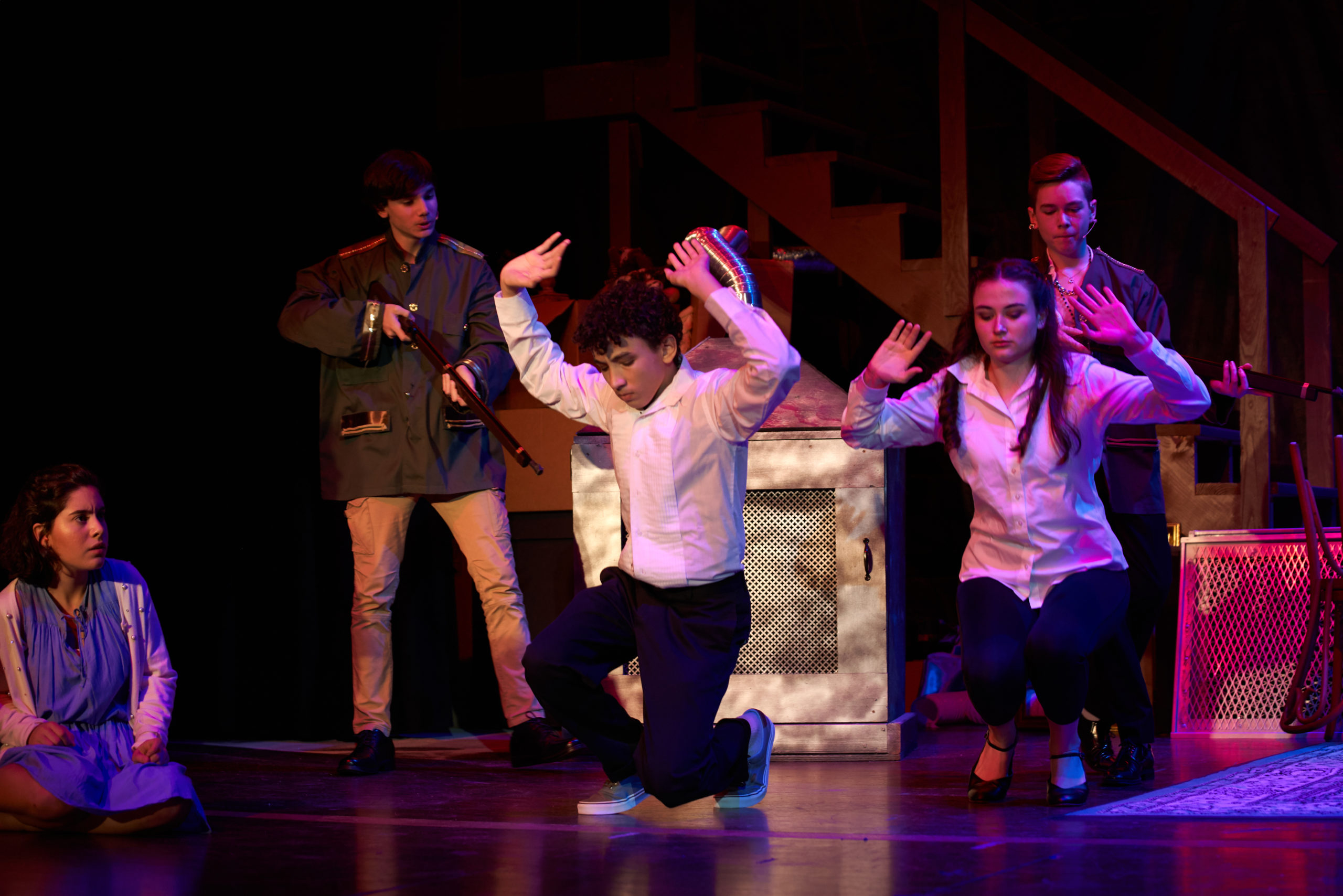 SIREN Series in a Fairytale Design at the Bronxville UFSD
The Bronxville School Foundation awards grant to student technician AJ Radik for the addition of new LED followspots to complete the performing arts programs house lighting design.
When the citizens of Bronxville, New York, established a publicschool system in the 1920s, they believed in structuring the educational process around a student's interests with an emphasis on learning by doing. Fulfilling that promise to date, the Bronxville Union Free School District encourages their students to participate in a number of extracurricular activities including the Performing Arts Programs produced by the High School, Middle School and Elementary School departments. Wanting to supply their student technicians with the latest in production technology used to accentuate the performing arts, The Bronxville School Foundation awarded a grant submitted by student technician AJ Radik for the addition of SIREN Series LED followspots from Altman Lighting.
"I'm a junior at Bronxville UFSD and I started doing tech for the theatre productions back in the 6th grade," began Radik. "I am mainly focused on the sound and lighting designs of the productions and last year as we were doing a production of Little Shop of Horrors, one of our old spotlights starting smoking and became inoperable for safety reasons. Afterwards, I spoke with the director of the production Pamela Simpson and she suggested that we write a grant to the Bronxville Foundation for new spotlights, so I did."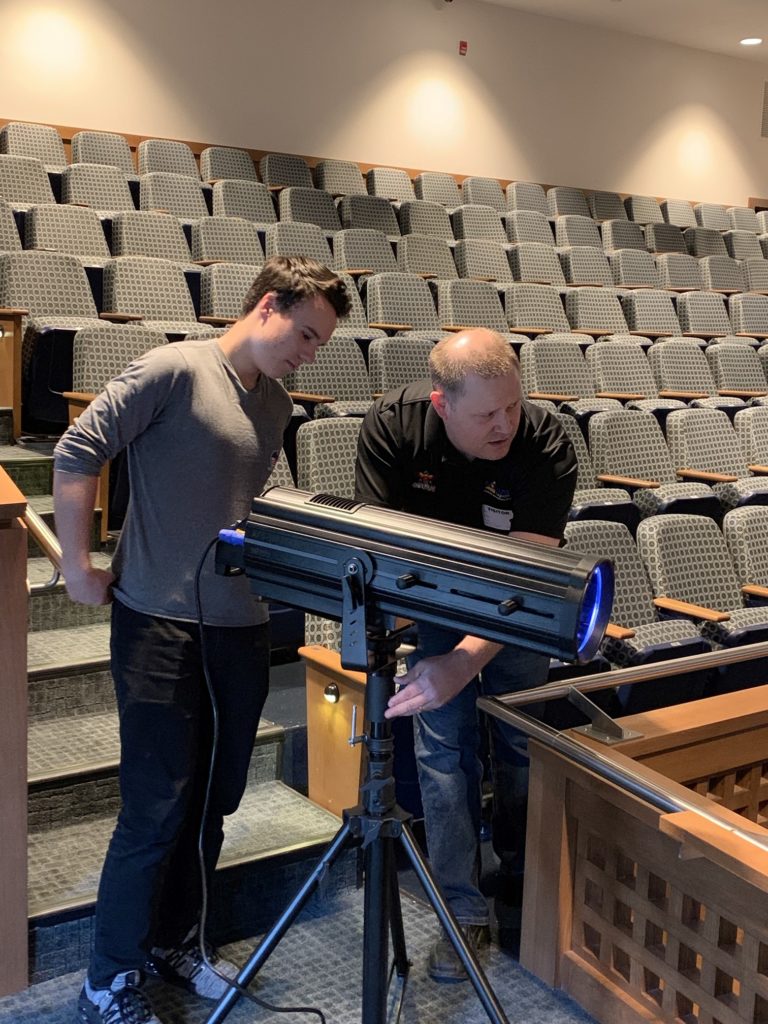 Supported by the Bronxville community to award grants for high-impact projects that the District budget cannot fund, The Bronxville School Foundation has provided opportunities for new initiatives in technology, curriculum, teaching techniques and innovative classroom design. Knowing their willingness to also support the arts, Radik was hopeful that the grant might come through for the benefit of all the student technicians working behind the scenes.
"Our school has a sort of hybrid tech club that is a cross between a class and club where student technicians are able to gain valuable real-world experience working on the various productions," continued Radik. "We are also fortunate to have the Bronxville Foundation which works to improve both the school and the community in general. Once the Foundation approved our grant, we began a long research process based on fixture capabilities and budget. One of the things we continually heard was that the Altman fixtures were very reliable and after they did a demo, we loved it."
Designed to be a powerful yet economical solution for any theatrical design, the new SIREN Series followspots provide the full functionality of a traditional followspot but are packed with powerful new feature sets and operator enhancements. Available in AFS-500 and AFS-700 models, the SIREN Series followspots produce up to 10,000 and 14,000 lumens respectively and provide a 7-13-degree manual or motorized beam spread, dependent upon model. Backed by the Altman reputation of performance dependability, the SIREN Series followspots also include on-board control of CTO, iris, dimming and color, all in a compact and powerful LED luminaire.
"Compared to our old spotlights, these are much lighter which is very important for us," added Radik. "We run tech for our shows with students ranging from Middle to High School so sometimes you may have a smaller student who has a tough time with large spotlights. Now that we have the SIREN Series spotlights the students running them can be a lot less concerned about having to operate heavy and antiquated spotlights."
With the new followspots now on campus, it was time for the technical team to put them use on a production. Opening in just a few days, the High School production of The Secret in the Wingsby Mary Zimmerman would be their inaugural production design.
"We are very fortunate that the school and community have supported the theatre programs through really good production technology, such as our lighting system, and now we have really nice spotlights too," said faculty director Rob Cross. "For this year's Fall production, the playwright has adapted fairytales that are mostly unknown and some quite dark. The lighting had to be evocative but also versatile as we needed to create seven different 'worlds' of light that the audience could recognize and give each story its own identity."
As he first began plotting out the production lighting design, Cross had no initial desires to include the outdated house followspots. Having already renovated a number of other elements in the house design, the technology behind the followspots simply couldn't compete, until now.    
"What we were using as spotlights were not matching up very well with the existing lighting system, plus they were very big, loud and would take a long time to warm up," added Cross. "Since they were also limited in their focus capabilities, I didn't actually intend to use spotlights in the design at all, but when we got the Altman SIREN Series, we put them straight to work. We received them 3-4 days prior to our show opening, so we literally unpacked them, plugged them in, and let the student technicians get their hands on them. Everything was very intuitive as far as color and focus, and the students had no trouble at all."
Ready now for showtime, the opening night of The Secret in the Wings was a complete success filling the Bronxville UFSD Theatre with the dark and eerie tales of night. Excited for how their newest production elements will be able to accentuate all their upcoming designs as well, Cross was very pleased with the addition of the SIREN Series LED followspots.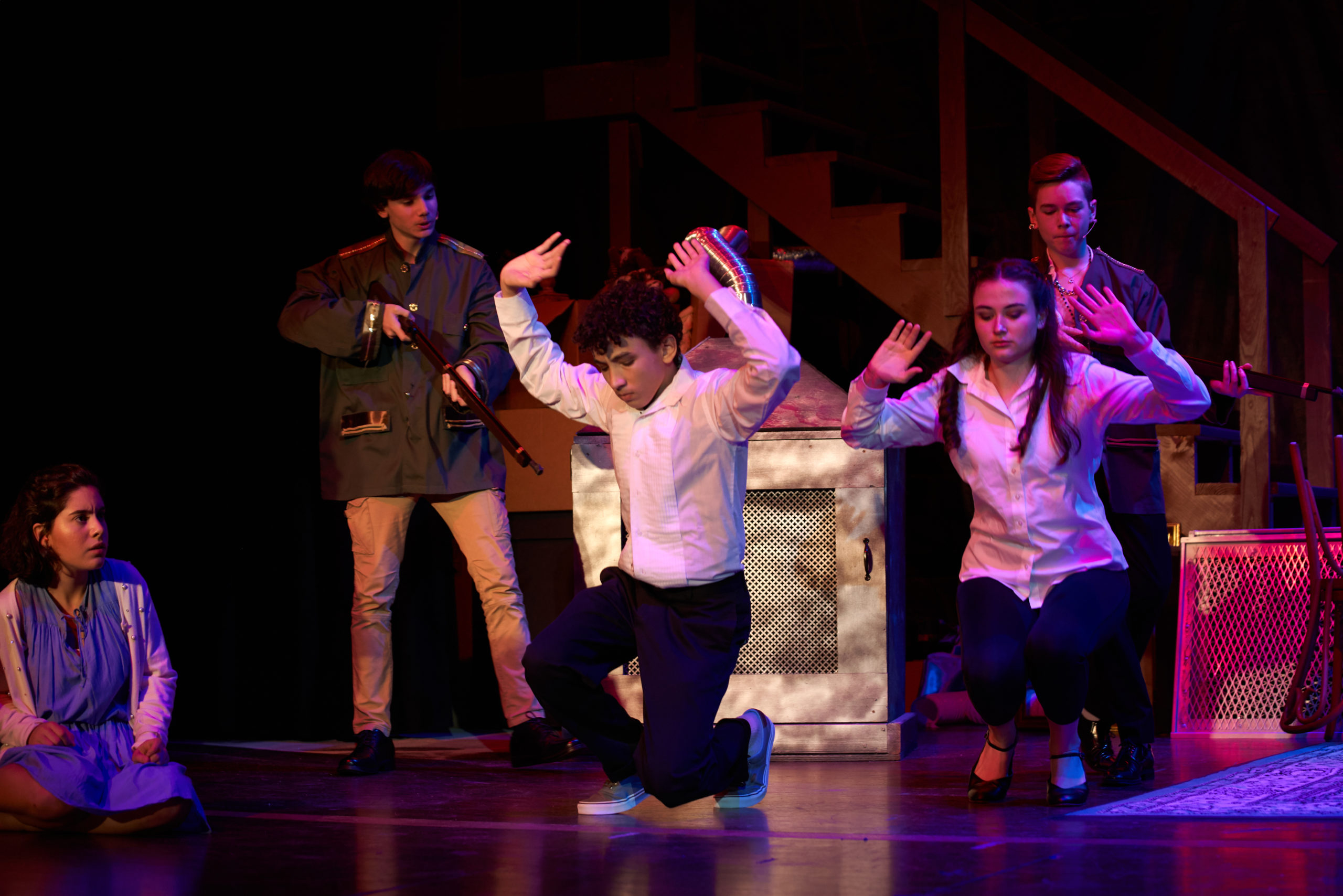 "We mainly used them to highlight elements that were important to the show, such as a small doll that we wanted to highlight in a tight zoom and a creepy grandfather clock," concluded Cross. "I love their ease of use and their size as well. Compared to the antiquated spotlights we had, the SIREN Series is so much smaller and can do so much more. In most high school theatre's, there are space provisions, but these fixtures are small enough to fit into most spaces and they are extremely versatile."
Built on quality and excellence, Altman Lighting is one of the leading innovators of theatrical, architectural, film and video lighting today. Founded over 65 years ago by Charles Altman on the philosophy of providing top-quality products at an affordable price, the company and family have continued on with that vision through state-of-the-art product innovations and economical lighting solutions. Our experienced design and engineering team has created a family of luminaires that both enhance and illuminate the lighting environment with fixtures that range from incandescent to LED technology. To find out more about the complete Altman Lighting product line visit www.altmanlighting.com, follow us on Twitter or find us on Facebook.