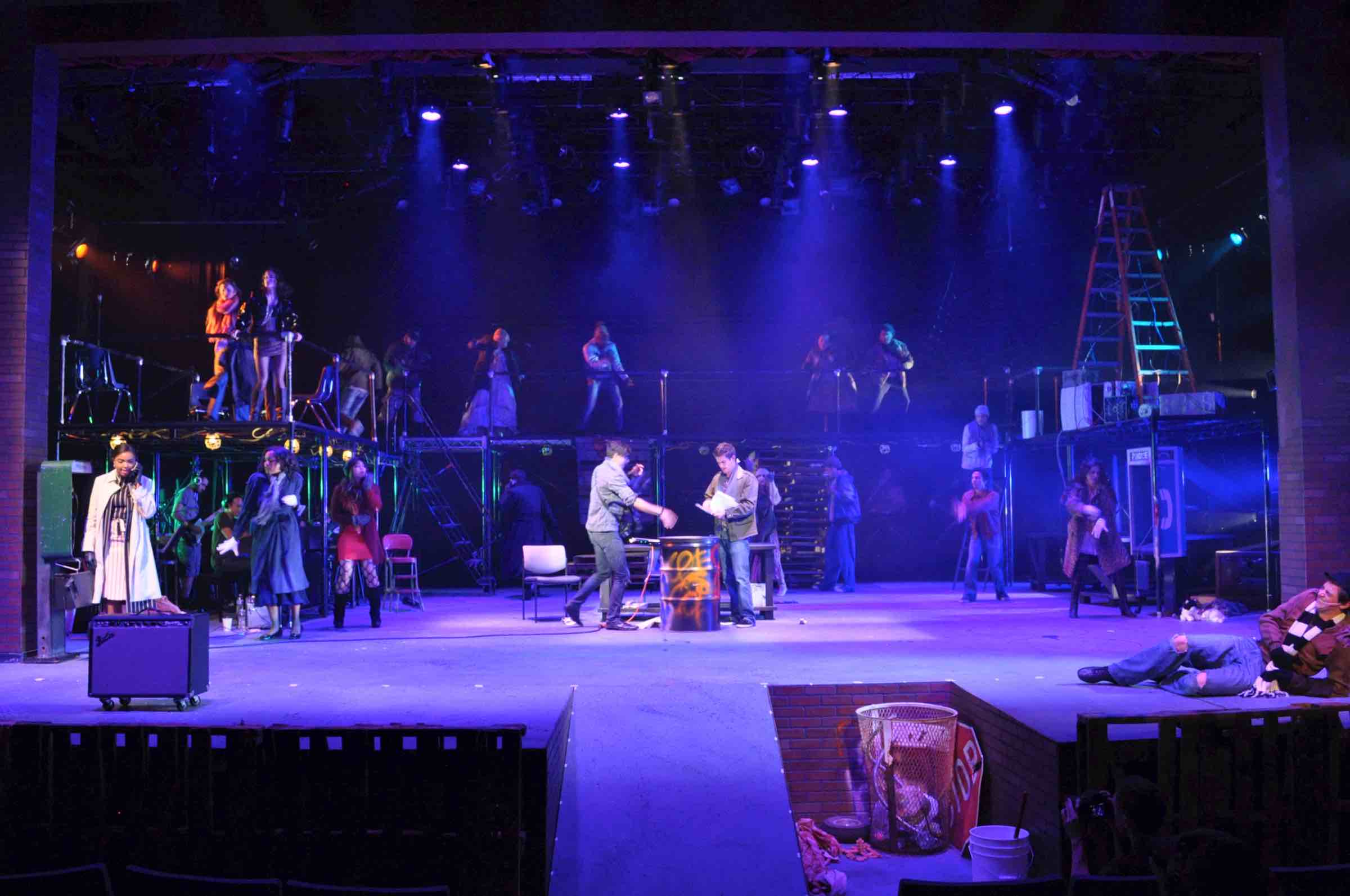 Loyola Marymount University
Location: Westchester, Los Angeles, California
Venue Type: Academic Black Box and Proscenium Theaters
Application: LED-Based Stage Lighting
Venue Representative: Rob Hillig, Production Manager
Located less than a half-mile from the beach at Playa del Rey, Loyola Marymount University boasts a location that draws many students from around the country for its weather and proximity to all that LA has to offer. But it has a greater attraction for students seeking education and experience in lighting design and technical production: an opportunity to do lighting design for real shows, using the latest technologies in performance lighting.
Rob Hillig is the technical Production Manager at the university, and oversees technical production at three venues on campus. Rob's teaching philosophy is focused on two primary concepts: 1) providing undergraduates experience in lighting design, not just for classroom assignments in virtual space, but for real world productions; and 2) experience with newer lighting technology like LED sources. LED luminaires allow for greater flexibility in applications, and provide energy-saving benefits, both of which virtually guarantee that students will encounter them in their futures.
The Virginia Barnelle Theatre is an intimate black box space with pipe grid and a flexible lighting system that combines conventional fixtures on the 24 dimmed circuits, with a repertory inventory of Altman LED fixtures in RGBA colors, including Spectra Cyc 50s and Spectra Star PARs. "We use the Barnelle Theater for many student-directed shows, and all the designs are done by undergraduates as part of their classroom projects," comments Hillig. "We do a new show on average every 4 weeks, so the flexibility of the Altman RGBA fixtures saves time and allows full-spectrum control without having to change gels."
Foley 110 is another black box primarily used as a classroom space for experimental projects and rehearsals. It has a pipe grid, but has no permanent circuiting. Here students learn production lighting from the ground up. Rob says, "An empty space like this means complete flexibility in implementing a design. Students can take their vision and try to create it from a blank slate."
The main performance space on campus is the Strub Memorial Theatre. The 175-seat proscenium theater combines conventional dimming with LED fixtures. An existing system of 131 20-Amp dimmers is less limiting now due to the use of the more efficient Altman Spectra PARs, Spectra Star PARs, and Spectra CYC 100s. Rob explains, "LED fixtures have fundamentally changed the way we do lighting here. We didn't have adequate space for our old cyc lights to blend well, and they used up 15 circuits. Now we power all our cyc lighting on 1 circuit. And with 44 LED PARs at 100W replacing 750W Fresnels and 1000W PAR cans, we freed up circuits that we can now use to create multiple pattern washes and lots of effect lighting.
"Even though we live in the shadow of much larger universities in Southern California, in a technical sense we rival them in many ways, due in large part to having one of the most advanced lighting inventories. They may have more and bigger theaters, but we produce a more advanced technical product. That helps us produce better theatre and provide a richer learning experience."
Rob also touts the benefits of Loyola's multidisciplinary approach: "Many schools require undergraduates to follow a rigid and narrow curriculum, so that if you are on the lighting track, you may not have exposure to other disciplines in the theatre. Our program is not as compartmentalized, so we expose non-lighting people to these new lighting technologies. They learn about LEDs, they understand how to use DMX. In the last decade we transformed our program from a museum of old theatre lighting, with 30-and 40-year old fixtures, to an inventory of modern fixtures, all less than five years old. The university is committed to a technically modernized program, and the Dean of the College of Communication and Fine Arts has been a major advocate for us. This commitment has allowed us to get more technology into the hands of more students and give them more exposure and practical experience."
Robs adds with a grin of anticipation, "Our next step is to try to get some of the new PHX LED RGBA Profile Spots to replace our Tungsten Halogen ellipsoidals. We are hoping to boast a pure LED system in the future."
For more information about the Altman range of LED luminaires, and Altman's entire line of theatrical and architectural fixtures and accessories, go to www.altmanlighting.com. For more information about Loyola Marymount University, visit http://www.lmu.edu/