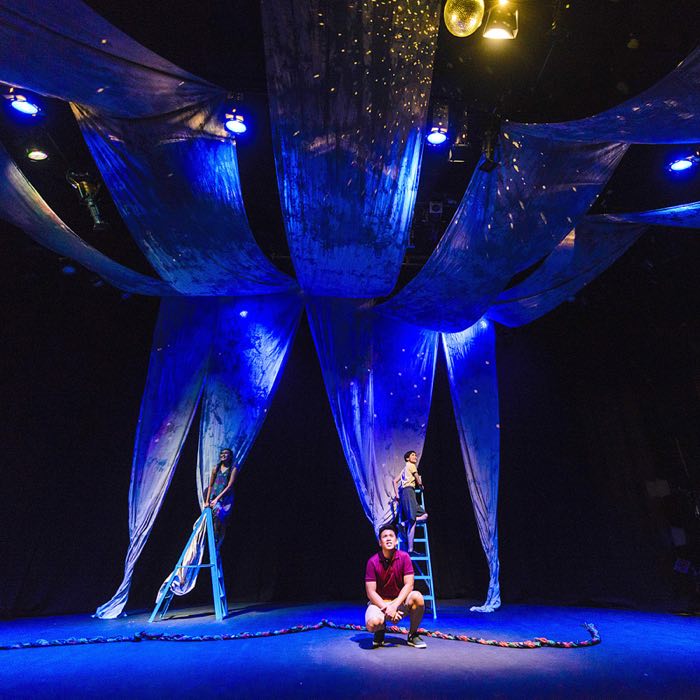 The Theatre Practice
Altman PHX Debuts in Singapore
The Theatre Practice, the longest-standing professional bilingual theatre group in Singapore and also the earliest group to offer arts education in the Republic, has recently moved to a new home. The building comprises of a block of old and beautifully renovated Chinese shop houses which accommodate not only The Practice Space black box theatre, but also the administration offices and a rehearsal space. The Practice Space is a fully adaptable space of approximately 225 square meter with a grid height of 5.5 meters and flexible seating for up to 120 audience.
Project Manager Ms. Bee Bee Lee, had a difficult task on her hands when deciding the route for the stage
lighting system for The Practice Space. The shop houses are located in an older part of Singapore with limited electrical power to the buildings. Air conditioning obviously took priority, conventional tungsten fixtures and associated dimmers were not an option, so Lee decided to go for a total LED rig.
"They do the job I want, and more" said Lee.
Part of her criteria, as this space is also used for educational purposes, was that she wanted to encourage young lighting designers to continue to make their own colour filter choices for 'conventional' colour temperature fixtures. Working closely with the team at Pacific Lighting (Singapore) Pte Ltd, she finally chose the Altman PHX 250W profile and the new Pegasus 6" and 8" fresnel 3000K LED fixtures, in addition to Spectra Star PAR RGBA fixtures for flexibility. Lee is thoroughly delighted with the Altman system, commenting that she was highly impressed with the light output, beam quality, and smooth dimming curve.
Pacific Lighting (Singapore) Pte Ltd is the exclusive distributor of Altman Lighting Inc. for the region, and is the Altman Lighting 2015 Global Distributor of year.