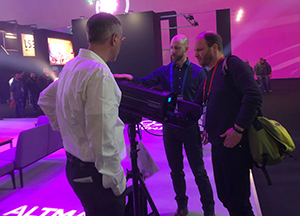 Altman at Prolight + Sound 2019
We had a great time at the 2019 Prolight + Sound Exhibition in Frankfurt, Germany. Thank you to everyone who stopped by to see us as we demonstrated the power and performance of our latest entertainment and architectural lighting innovations.
Click on any photo below to enjoy the slideshow. We look forward to seeing you again at Prolight + Sound 2020.