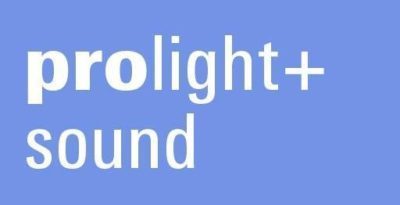 Altman Lighting heads to Frankfurt for Prolight + Sound in Hall 3 Stand G69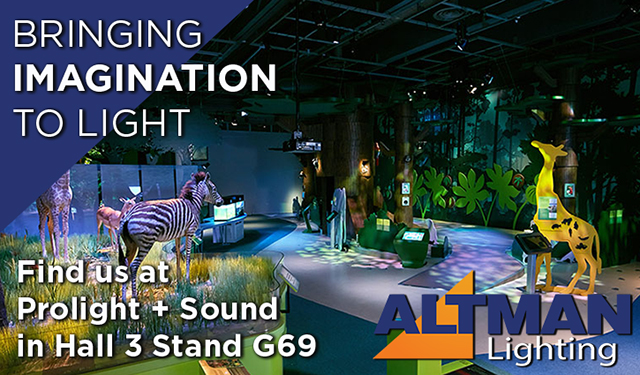 At Prolight + Sound 2017 in Frankfurt, Germany, the New York-based lighting manufacturer Altman Lighting will proudly be showcasing its line of innovative theatrical and architectural lighting solutions in Hall 3 Stand G69. With a spotlight on their quality, energy-efficient product lines, Altman Lighting will feature the Chalice 150 LED series of pendant house lights, the complete family of Gallery 50W LED architectural luminaires, the convection-cooled PHX 150W LED profile, plus the Spectra Cyc 200 LED cyclorama luminaire.
"As one of the premier international trade shows for both the entertainment and architectural lighting communities, we are very excited to be participating at Prolight + Sound 2017," said Julie Smith, Altman Lighting General Manager. "When given the opportunity to showcase our lighting solutions to such a broad audience of lighting professionals from around the world, we are always eager to demonstrate how Altman Lighting is bringing imagination to light."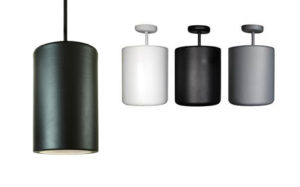 For your house lighting needs, the Chalice 150 LED Series is a line of low-heat and low-power fixtures that offer high-output and high-color rendering white light. With on-board power supplies, seven interchangeable reflectors and at over 10,000 lumens, the Chalice 150 LED accepts both DMX-512A RDM as well as mains dim control directly at the fixture and is available in three hanging configurations Pendant, Wall, or Yoke mount.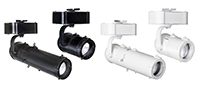 In addition to the Chalice 150, our newest line of architectural solutions, the Gallery Series is a family of luminaires designed to serve as the most versatile solution available for museum, art gallery, hotel, restaurant and retail lighting today. This scalable luminaire family offers 4000 lumens across a variety of color temperatures, and can be used to build a comprehensive design through profile, beam wash and flood options ensuring your lighting environment will have the lighting tools to adapt and change.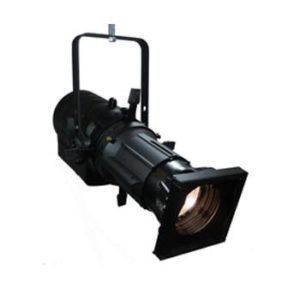 As the only convection-cooled LED profile available today, new and inventive options make the PHX 150W LED profile ideal for theatres and performance arts venues who desire superior, energy-efficient lighting in a virtually silent luminaire. With a standard fixed beam as well as zoom ranges from 15-35 or 30-55 degrees, a 360-degree rotating barrel, and a die-cast aluminum frame, the PHX 150W LED profile is available in a diverse line of LED choices including RGBA, RGBW, 3000K, 5600K, and tunable white versions.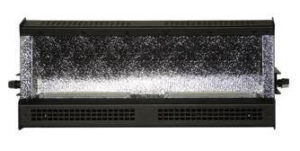 The Spectra Cyc 200 is a 200 Watt cyclorama/wall wash luminaire utilizing high-output LED emitters and is designed for both theatrical and architectural solutions. With its patented LED lens and reflector combination, the Spectra Cyc 200 reduces pixelization from direct view and beautifully blends color. The Spectra Cyc 200 is also complete with a library of pre-programmed single colors and various color mixes and units can be utilized for both floor and sky-cyc applications.
To see all the Altman Lighting theatrical and architectural lighting solutions at Prolight + Sound 2017, visit Hall 3 Stand G69 inside the Messe Frankfurt Exhibition Center on April 4-9, 2017. For complete information on Prolight + Sound 2017, visit www.pls.messefrankfurt.com.