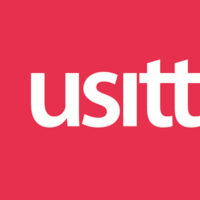 Altman Lighting prepares to take the stage at USITT in Booth 1100
In St. Louis, Missouri, when the Stage Expo at the 57th Annual USITT Conference opens on March 9, 2017, Altman Lighting will proudly be showcasing its innovative line of theatrical and architectural lighting solutions. Located in Booth 1100 inside the America's Center Convention Complex, Altman Lighting will feature the convection-cooled PHX 150W LED profile, the Mains-Dimmable Pegasus LED Fresnel, the Chalice LED series of pendant house light luminaires, plus the complete family of Gallery 50W LED architectural luminaires.
"With a rich history in the theatrical lighting industry, we are very excited about the USITT Conference and Stage Expo as it gives us a dedicated platform to demonstrate the value of our pioneering lighting solutions," began Nick Champion, Altman Lighting Vice President of Sales. "By showcasing a number of products that offer both high-quality performance and energy-efficient operation, this is a wonderful opportunity for us to interact with the many consultants, dealers, lighting designers and student technicians who will all be in attendance."
As the only convection-cooled LED profile available today, new and inventive options make the PHX 150W LED profile ideal for theatres and performance arts venues who desire superior, energy-efficient lighting performance. With zoom ranges from 15-35 or 30-55 degrees, a 360-degree rotating barrel, and a die-cast aluminum frame, the PHX 150W LED profile is available in a diverse line of LED choices including RGBA, RGBW, 3000K, 5600K, and tunable white versions as well.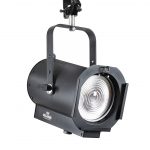 Available as a 6 or 8-inch white output LED Fresnels, the Pegasus is both a Mains Dimmable and DMX controlled luminaire that replicates the soft light output that is expected from a Theatrical or Studio Fresnel. At under 150W, Pegasus meets the output of its 750 watt incandescent counterparts and is also available in four different color temperatures with a 10-70 degree spot-to-flood beam spread.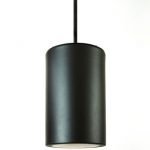 For your house lighting needs, the Chalice LED Series is a line of low-heat and low-power fixtures that offer high-output and high-color rendering white light with RGBA color-mixing models as well. With on-board power supplies, seven interchangeable lenses and at over 10,000 lumens, the Chalice LED accepts both DMX-512A and RDM control directly at the fixture and is available in three hanging configurations Pendant, Wall, or Yoke mount.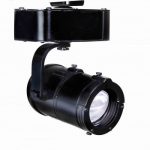 The Gallery Series is a family of luminaires designed to serve as the most versatile solution available for museum, art gallery, hotel, restaurant and retail lighting today. This scalable luminaire family offers 4000 lumens across a variety of color temperatures, and can be used to build a variety of solutions through profile, beam wash and flood options ensuring your lighting environment will have the lighting tools to adapt and change.
"Gallery provides a user huge flexibility for display lighting applications in an architecturally pleasing package," said Jason Osterman, Altman Lighting Global Specification Manager. "By combining all of the tools available in the performance lighting segment with a versatile, high-quality light engine, and a quick change-lens design, Gallery provides a level of usability never before available with traditional display lighting solutions."
To see all the Altman Lighting innovative theatrical solutions at the USITT Stage Expo, visit Booth 1100 at the America's Center Convention Complex on March 9-11, 2017. For complete information on the USITT Conference and Tradeshow, visit www.USITTshow.com.