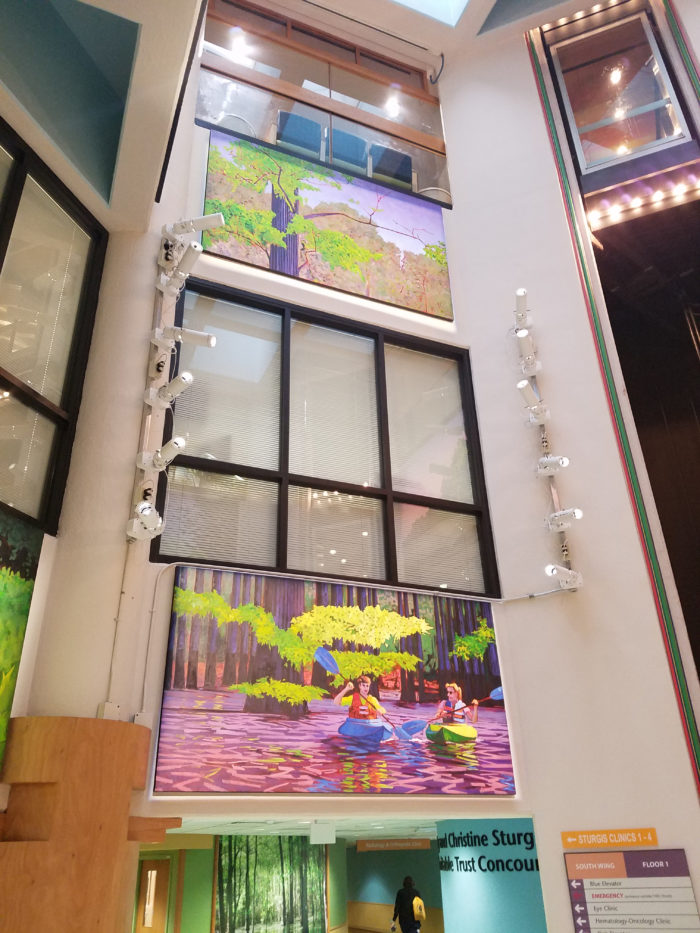 Getting set to Bring Imagination to Light at LDI 2017
As the lighting industry gets set to gather in Las Vegas for LDI 2017, we are excited to be preparing a showcase of our award-winning theatrical and architectural lighting innovations. Highlighted by the complete family of Chalice LED recessed and pendant downlights, along with the line of Gallery LED architectural luminaires, we will be in Booth 2236, and will also feature the award-winning Pegasus LED Fresnels and PHX LED profile ellipsoidals.
"LDI is always an exciting time for the lighting industry and we are eagerly preparing our 2017 showcase of innovative lighting solutions," began Julie Smith, Altman Lighting General Manager. "As many lighting specifiers, dealers and designers will be in attendance, this is an invaluable opportunity to demonstrate our commitment to providing the ideal technology solutions for their unique lighting designs."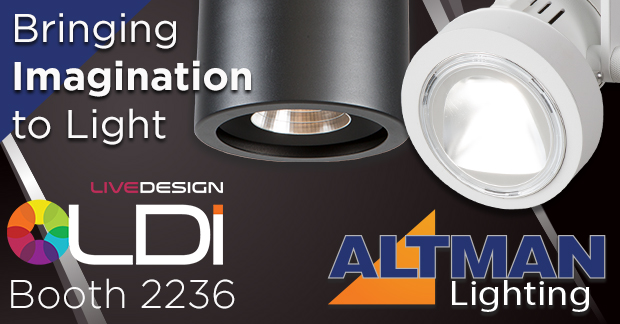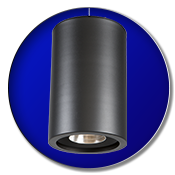 The Chalice LED Series is the most diverse range of downlights available with mounting options that include pendant, recessed, aircraft cable, wall and yoke mount; and dimming choices ranging from Mains Dimming to DMX. Also available with a wide variety of LED color or white light options, plus numerous lens or reflector choices, the Chalice LED Series is the most versatile and easy to integrate downlight solution available today.
"As lighting technology continues to evolve towards more efficient LED designs, the need for acceptable new construction and retrofit dimming solutions has continued to advance as well," added Nicolas Champion, Altman Lighting Vice President of North American Sales. "Understanding the challenges associated with both, our complete line of Chalice LED pendant and recessed downlights provide an easy, one-to-one fixture replacement with no added infrastructure, costly labor, or additional wiring."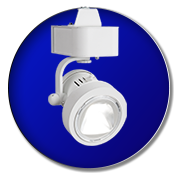 Designed for museum, art gallery, hotel, restaurant and retail lighting, the Gallery LED Series offers a 92+ CRI and dimming options that include Mains Dimming, DMX, 0-10VDC and DALI.  With variety of color temperatures, this scalable family produces 4000 lumens of white light output, and can be used to build your solutions through profile, beam wash, wall wash and flood options.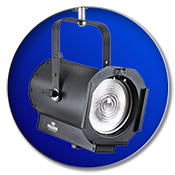 Available as a 6-inch or 8-inch white output solution, the Pegasus LED Fresnel is both a Mains Dimmable and DMX controlled luminaire that replicates the soft light output that is expected from a Theatrical or Studio Fresnel. At under 150W, Pegasus meets the output of its 750-watt incandescent counterparts and is also available in four different color temperatures with a 10-70 degree spot-to-flood beam spread.
The award-winning line of PHX LED Ellipsoidals are state-of-the-art theatrical luminaires in function, style, and efficiency. Designed and engineered with a number of innovative features without sacrificing performance, the PHX line is available as a 150W Profile or Zoom, plus a 250W Profile or Zoom, and also offers a variety of LED choices such as RGBA, RGBW, 3000K, 5600K, and tunable white 3000K/5600K options.
To see all of the innovative Altman Lighting theatrical and architectural luminaires at LDI 2017, visit Booth 2236 at the Las Vegas Convention Center on November 17-19th. For complete information on the LDI Conference and Tradeshow, visit www.ldishow.com.
Built on quality and excellence, Altman Lighting is one of the leading innovators of theatrical, architectural, film and video lighting today. Founded over 60 years ago by Charles Altman on the philosophy of providing top-quality products at an affordable price, the company and family have continued on with that vision through state-of-the-art product innovations and economical lighting solutions. Our experienced design and engineering team has created a family of luminaires that both enhance and illuminate the lighting environment with fixtures that range from incandescent to LED technology. To join the Altman Lighting social community follow us on Twitter or find us on Facebook.