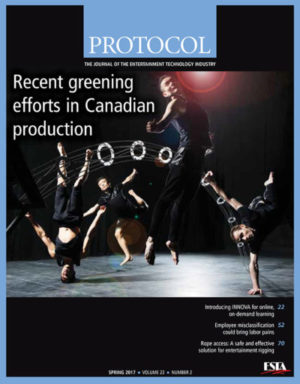 LED Theatrical Dimming: Mains Dimming for LEDs – Why?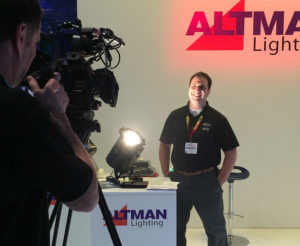 Over the past few years, white light LEDs have begun to replicate the light output and color rendering that we have grown to love from incandescent light sources. These LED replacements use less power and have a much longer service interval – 25 times greater than that of their incandescent counterparts – but the output of these new white light LEDs solves only a small part of the LED replacement problem. In addition to the output and color rendering, these products need to be able to replicate all aspects of their incandescent counterparts, including their dimming qualities. In this article, we will be addressing the latter, discussing in detail the control of these luminaires on standard phase-cut mains dimming.
This discussion often poses a challenge as many are accustomed to seeing the residential LEDs and dimmers that are on the market today. Many of these dimmers have been built for much different applications where dimming to zero is not important or required by the consumer. With most people having this history with dimming LEDs, many are skeptical about how well an LED can be dimmed on a traditional dimmer when needing to replicate the dimming of an incandescent lamp.
Click here to read the full report in Protocol Magazine