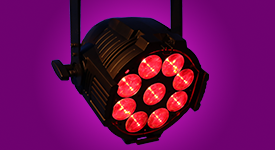 Introducing the AP-150 RGBW LED Par luminaire
New York-based lighting manufacturer launches their next generation Altman Par loaded with new features designed to accentuate any theatrical or architectural lighting design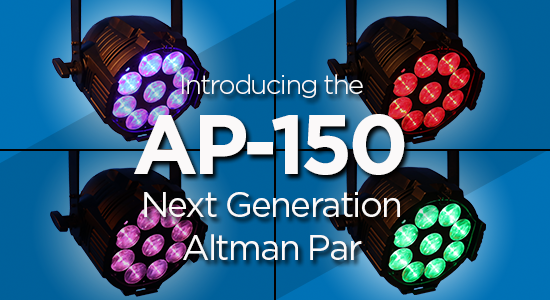 Celebrating our 65th Anniversary as one the industry's most trusted lighting solutions providers, we are proud to introduce the new AP-150 LED Par luminaire. As the next generation Altman Par, the AP-150 is a compact and lightweight, 135-watt RGBW LED wash which produces deep, saturated colors and soft, delicate pastels, while maintaining a smooth, uniform beam throughout the entire motorized zoom range.
"Since our inception in 1953, Altman Lighting has always been a leading provider of quality and affordable lighting solutions, and we are proud to continue that tradition with introduction of the AP-150 LED Par," said Julie Smith, Altman Lighting General Manager. "Knowing the challenges lighting professionals often face when selecting the ideal wash luminaire, we have included a number of new features into the AP-150 Par that will undoubtedly accentuate any lighting design."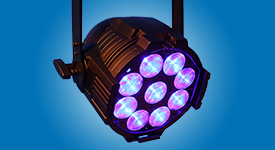 Weighing only 11 pounds, the AP-150 replicates the soft output of a traditional par wash light with control states from 8 Bit, 16, Bit, RGB, and HSIC. Its factory and custom color presets allow for the quick selection of the most widely used entertainment color choices, and it also adds the ability to record color presets directly to the luminaire for custom color playback.
"As we discussed the design behind the AP-150 RGBW Par luminaire, we always had the mindset of the designer at the forefront," added Pete Borchetta, Altman Lighting Product Innovation. "With that idea leading the way, we are very excited to be launching our next generation Altman Par which provides a superior output and performance to other LED Par luminaires currently on the market."
In conjunction with its color output, the AP-150 also offers a variety of strobe options ranging from pulse and fade, to a 30 Hz strobe rate. With the motorized zoom which produces a beam spread between 12-65 degrees, the luminaire also has built-in stops at five different set points ensuring precise beam spread repeatability. Additionally, should a technician need to locate the luminaire while in the lighting rig, the AP-150 includes the new "Tech Identify" option which flashes the fixtures LED's without disrupting focus.
To find out more about the AP-150 RGBW Par luminaire click here, or to schedule a demo of the next generation Altman Par, contact your Altman Lighting Regional Sales Manager here.